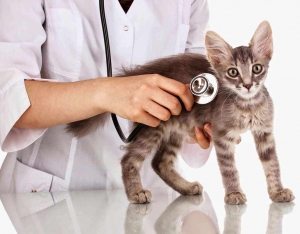 Wellness Plans For Pets In St. Petersburg, FL
At Baycrest Veterinary Hospital, we understand that many people consider their pets to be part of their family. We offer a number of different wellness plans to keep your animals healthy year round. Because we know that every cat, dog and exotic pet is unique, we know that there isn't a one-sized-fits all plan that works for each pet. Adult cats have different wellness needs than kittens. Cat's and Kittens both have vastly different wellness needs than adult dogs and puppies as well. This is why we want to get to know your pet before deciding on what the best wellness plan is for them.
Wellness Plans Services Offered By Baycrest Veterinary Hospital
When you bring your animal into see one of our veterinarians, we will examine your pet to find out which services make sense to provide. Here are a list of different services that we can make available to you:
All Annual Vaccinations
Yearly Heartworm Testing
Feline Immunodeficiency Virus (FIV) testing for cats
Parasite testing (up to twice yearly) for dogs and cats
Spay and Neuter services for puppies and kittens
Annual routine testing and checkups for all animals
Dental cleaning for dogs and cats
More services available upon request
At the current time, our veterinarians offer the following:
Benefits Of Animal Wellness Plans
Experienced veterinarians, from animals hospitals and clinics, will tell you that if you catch a problem early enough, it can be a huge benefit to the treatment of your pets. A wellness plan is preventative care that is aimed at catching illnesses before they have become too severe. You wouldn't not take your child to their annual doctor visits and a pet is no different, they deserve the same love and care as any member of your family. A wellness plan can help you make sure that your furry friends are being checked in on year round. Wellness plans from Baycrest Veterinary Hospital are also very affordable because at Baycrest, we don't believe money should ever get in the way of the health of your dog, cat, or exotic pet.
Call us at 727-954-8820 or contact us online to ask us more about our wellness plans and other services for your pet!