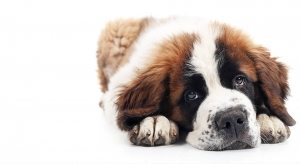 Puppy Wellness Plans in St. Petersburg, FL
Your new puppy may well be the latest addition to your family. With their big puppy paws and floppy puppy ears, your adorable pet is almost guaranteed to be able to bring a smile to your face. Because our pets keep us happy, we may find ourselves asking what we can do to make our puppies happy and healthy. Baycrest Veterinary Hospital, in St. Petersburg, offers puppy wellness plans so you know the right preventative pet health services for your new best friend.
The puppy health and wellness plans that our veterinarians, at Baycrest Veterinary Hospital, were specifically designed to make sure that all of your puppies' healthcare needs are met. From the day you adopt them to the day they graduate to an adult dog wellness plan, you're covered. Best of all, our puppy wellness plans are priced at a discount over these individual services. Because of this, you know that you are going to be able to afford the right preventative healthcare for your new puppy.
Baycrest Veterinary Hospital Wellness Plans For Puppies
Baycrest Veterinary hospitals' wellness plans for puppies include almost all of the health services that your pup is going to need on his or her journey into adulthood. Below is a list of the services that our included in our puppy wellness plans:
Hysterectomy or Castration (Spay or Neuter)
Office Visits (Unlimited)
Comprehensive Exams (2x)

Weight Assessment
Coat & Skin Evaluation
Dental Examination
Ophthalmic / Otoscopic Exam
Pulmonary Evaluation
Abdominal Palpation
Rectal Exam
Neurologic Evaluation
Musculoskeletal Evaluation
Urogenital Evaluation

All Recommended Vaccinations
Rabies Vaccination
Internal Parasites Fecal Exam (2x)
Deworming Round Worms & Hook Worms (as needed)
Internal Organ Function Panel
Blood Sample (collect/prep)
Blood Cell Count
Blood Cell Differential Exam (2x)
These plans also include discounts on services that aren't included. You'll get 10% off any services that aren't included in the service list as well as 15% off radiographs.
Enroll Your Pup in a Puppy Wellness Plan Today!
While we can't make sure that our puppies don't get sick, we can make sure that we take every precaution to keep them healthy. Almost everyone can find a benefit, financial or otherwise, to enrolling their puppy in a wellness plan. Getting the proper vaccinations and treatments for your puppy can result in a longer happier life. Spaying or neutering your puppy can also lead to fewer health problems down the road. That's what makes our puppy wellness plans so much different than pet insurance. Pet insurance matters after illness has reared it's ugly head, while pet wellness plans help prevent those illnesses from happening. If you live in St. Petersburg, Fl, and have questions about our puppy wellness plans don't hesitate to call us at 727-954-8820 or contact us online to schedule an appointment.