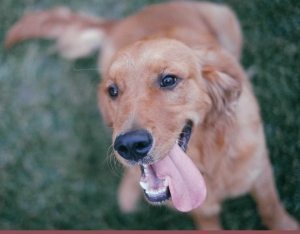 Wellness Plans For Your Adult Dog in St. Petersburg, FL
Dogs, often considered a man's (or woman's) best friend. Often times our furry friends become a part of our families, so maintaining their health is important. At Baycrest Veterinary Hospital, our veterinarians want to make sure that your adult canine lives a long, happy, healthy life. Preventative healthcare, in the form of a wellness plan, is one way to help achieve this. These plans allow you to make sure that your pet is having his or her healthcare needs met all year long, and it helps you save money!
What's Included in Our Adult Dog Wellness Plans?
When it comes to comprehensive wellness plans for your adult dog, Baycrest Veterinary Hospital has you covered. Our preventative health wellness plans offer the following services to your pets in St. Petersburg, Fl:
Dental Prophylaxis ** Before purchasing a wellness plan as us about this.
Unlimited Office Visits
Comprehensive Dog Exams including the following:

Weight Assessment
Coat & Skin Evaluation
Dental Examination
Ophthalmic / Otoscopic Exam
Pulmonary Evaluation
Abdominal Palpation
Rectal Exam
Neurologic Evaluation
Musculoskeletal Evaluation
Urogenital Evaluation

All Vaccinations Recommended by Veterinarian
Rabies Vaccine
Internal Parasite Fecal Exam (2x)
Deworming: Round Worms & Hook Worms
Heartworm Testing
Internal Organ Function Panel
Blood Sample
Blood Cell Count
Blood Cell Differential Exam
The adult canine wellness plans offered in St. Petersburg, by Baycrest Veterinary Hospital, cover most preventative healthcare needs of dogs, however if something falls outside of the scope of your plan, we offer 10% discount on services that aren't included. You'll also be eligible for 15% of radiographs.
Why a Wellness Plan For Your Dog is Important
At our animal hospital, in St. Petersburg, we are trained to know what preventative healthcare services are necessary for your adult dog as he or she starts to age. We want to make sure that we can catch any health issues early on, so that any of these issues become easier to treat. Adult humans go to the doctor for physicals every year, why should your dog be any different? Remember, our wellness plans are NOT insurance, insurance has a focus on issues that are already occurring, wellness plans are aimed at preventing health issues or catching them early. If you have an adult dog and live in St. Petersburg, Fl, contact us online or call us at 727-954-8820 and ask us about the cat wellness plans offered by Baycrest Veterinary Hospital.