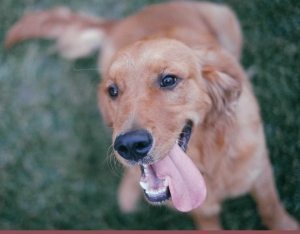 Comprehensive Pet Health Services in St. Petersburg, FL
At Baycrest Veterinary Hospital, in St. Petersburg, our staff treats our pets as members of our family. We've also found that many of our patients are just as important to their owners. That's why we want to make sure that we offer comprehensive and affordable ongoing healthcare services to your animals. When you get to know our staff, we're pretty sure that you'll see that we treat every animal that comes through our door as one of our own.
Animal Health Services Offered by Baycrest Veterinary Hospital
We offer a number of different ongoing health services for our patients, so they can be as healthy as possible every day and live long lives. Whether your animal is a cat, dog or exotic animal, we can talk to you about the right pet care services that we offer in St. Petersburg, Fl. Below are a list of some of the comprehensive pet health services that we offer:
Vaccinations
Dental Health Services
Wellness Plans & Preventative Health Care
Annual & Routine Check-ups
Flea & Tick Prevention
Nutrition Plans
Pet Identification & Chips
And more
If you have a pet that you care about, we'd love to be your animal's primary care provider. From a simple phone call, we'll be able to start coming up with potential pet health programs that are geared at making sure your pet is as healthy as possible.
Contact Baycrest Veterinary Hospital About Our Pet Health Programs
At Baycrest Veterinary Hospital, we are committed to the health of your furry (or not-so-furry) animal companions. We offer affordable services and will always match our competitor's pricing. This is because we want you to know that you can receive high quality veterinary and pet health services for your animals at affordable prices. Set up a time for our veterinarians to see your pet(s) today by contacting us online or calling us at 727-954-8820. Don't forget to check out some of our current pet health promotions!